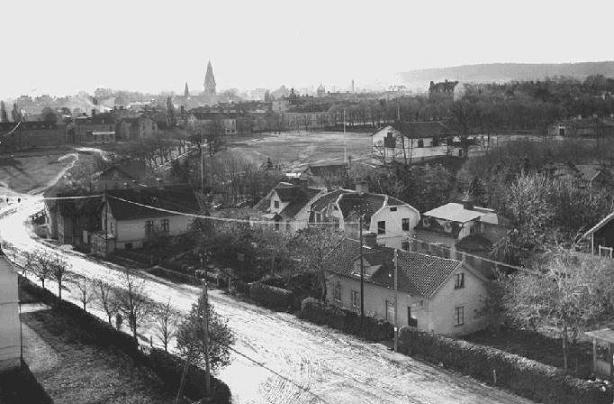 In the beginning of the twentieth century
Photo: Skövde Stadsmuseum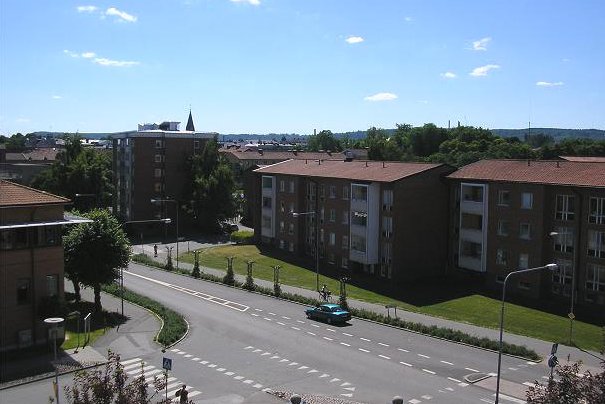 Date: 2008-07-03 Photo: Per O Westman

Next page


Once upon a time...


Here you can see the most of the block
(area) called "Lilla Mörke" and to the left
a glimpse of the block "Stora Mörke".
You can see more of the later if
clicking here

In these surroundings I was grown up. In
a way a fine milieu for a child to live in.
Plenty of places for playing outside.
But we were a big family. Mum and dad
and five children living in
a two-roomed flat
with a very small kitchen.

I

n
overcrowded
conditions indeed!
Among the children I

was the last but one.
Here lived about 25 families in the
two blocks. The house where I lived
you can see on the next page.
In the vicinity exist a repair shop for cars
and a petrol station. A candy shop, a barber
shop, a lumber yard and two truck farmers.
When I was about 11-12 years of age I now
and then used to be an errand boy at one
of the gardeners and delivered flowers to
his customers. Especially at Christmas time
I got plenty of tip.

Nowadays...

The area where I lived as a child is
demolished. There are no sign of the old
houses whatsoever that remind me of my
childhood. New buildings everywhere.
The two pictures are both taken from the
top floor of one of the house you can see
in the background on the next page.
After a difficulty climbing upstairs I took
the latest of the pictures in July 2008. I
can tell you it was a hard test for an old
man to reach the top.